Amazon Music launches

Breakthrough

a new global artist development program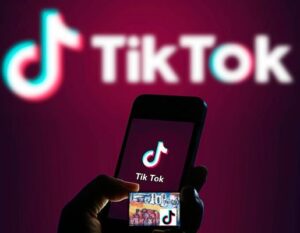 TikTok Clones Amazon TuneCore Bytedance
Amazon Music has launched Breakthrough, a new artist development program "aimed at championing emerging artists during crucial moments in their careers".
Drawn from the UK, the US and Germany, Amazon Music will work with each Breakthrough artist and their teams to develop a long-term, customised global plan tailored to the needs of each artist.



Launching today (July 15), Breakthrough will actively support artists with video and audio content, global marketing, increased visibility across Amazon Music's playlists and programming, "high-profile" Amazon Original tracks available only on Amazon Music, and more…." (MBW)
In the US, country singer Gabby Barrett already achieved her first notable successes with the support of Breakthrough: the first-day streams of her album Goldmine exceeded any other debut country album ever on Amazon Music globally, and the album ended the week as the most streamed debut country album in history, with Amazon Music delivering the highest percentage of streams for the album of any streaming service in the US.
https://www.amazon.co.uk/b/?node=21821267031
Spotify launched Russia this week, in addition to 12 other European markets, the streaming company announced.



Instagram confirms its TikTok rival, Reels, will launch in the US in early August
Instagram confirmed it's preparing to soon launch its TikTok competitor, known as Reels, in the U.S. The company expects to bring the new video feature — which is designed specifically for short-form, creative content — to its platform in early August, according to a spokesperson. The U.S. launch comes shortly after Reels' arrival in India this month, following a ban of TikTok in that market. Reels has also been tested in Brazil, France, and Germany.
Instagram's TikTok clone is going global
Reels was designed to directly challenge TikTok's growing dominance. In a new area in the Instagram app, Reels allows users to create and post short, 15-second videos set to music or other audio, similar to TikTok. Also like TikTok, Reels offers a set of editing tools
Instagram and its parent company, Facebook (FB), have a history of mimicking other apps' new features — and succeeding.
In 2016, the company launched its Stories feature, which allows people to share content that disappears after 24 hours.
Eight months later, the competitor to Snapchat (SNAP) surpassed Snapchat's daily user count. By mid-2018, Stories was more than twice as popular as Snapchat.
TikTok Clones Amazon TuneCore Bytedance
Instagram is apparently not the only company looking to compete against TikTok. YouTube is developing its own TikTok rival, Shorts, to be released by the end of the year, according to The Information.And Snapchat, like TikTok, will soon let users explore public content with a vertical swiping gesture. Neither company immediately responded to a request for comment.
New live streaming platform for musicians: Sessions
You've probably heard of Twitch, Facebook Live, and YouTube Live. Now there's a new service making waves as a music-first live streaming platform. In this review of Sessions, you'll learn more about who the platform is right for, and how it works.
Apply to join Sessions
Apply to join Sessions
As of right now, if you're interested in trying Sessions, you have to apply to join through a Google Form.
Be sure to check the Bandzoogle box in the last field so that they know Bandzoogle sent you! APPLY HERE
TuneCore, now paying over $1m a day to artists, expands into India